In this article we go over how to generate the 1-click registration links that are found in the Generator tab.
A screenshot of the Generator tab: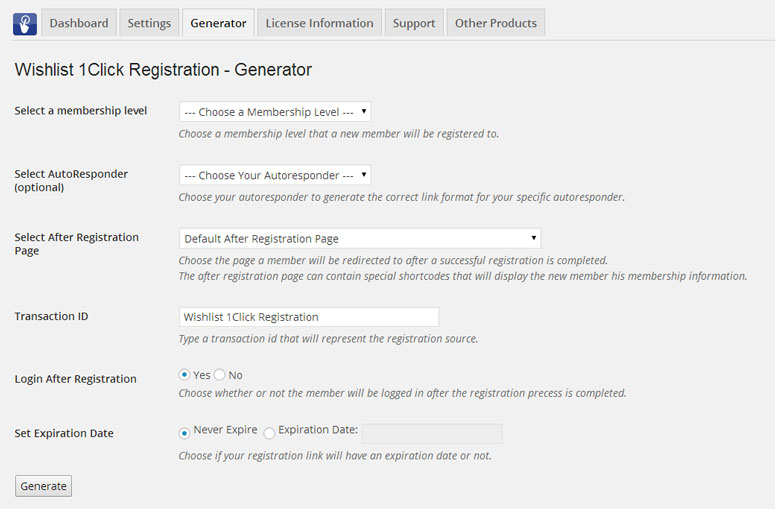 The Generator Tab Settings
Select a Membership Level – Choose the membership level members will be registered to after the automatic registration. Please keep in mind to choose a free membership level. For paid memberships you can check out Wishlist Auto Registration plugin.
Select Autoreposnder – This setting is relevant for links you want to insert in emails you send to your mailing list. The plugin supports all autoresponders that integrate with Wishlist Member.
Select After Registration Page – Select the Thank You / After Registration page members will be redirected to after the automatic registration is complete. This is also the page where you can insert the shortcodes to display them with their login details.
Transaction ID – This transaction id will be displayed in WordPress menu under Users > Edit < Transaction ID.
Login After Registration – You can set and automatic login after registration.
Set Expiration Date – You can choose to define your links to expire in a specific date to create urgency.