To have Wishlist Member and bbPress fully integrated using Wishlist bbPress Protection go to the Settings tab.
How to Protect New Topics and Replies
All new replies and topics that will be created right from the moment Wishlist bbPress Protection plugin license has been activated will be automatically protected by their parent forum and inherit its protection settings, without the need to define any special settings.
How to Protect Existing Topics and Replies
All existing topics and replies that were created before installing and activating the Wishlist bbPress Protection plugin will NOT be protected by default.
In order to protect existing topics and replies you need to go to the Settings tab >> "New Topics & Replies Protection >> Click the "Fix Protection" button as seen in the screenshot below.
This success message will appear after clicking the button: "All exiting topics and replies in the selected forum has been protected successfully".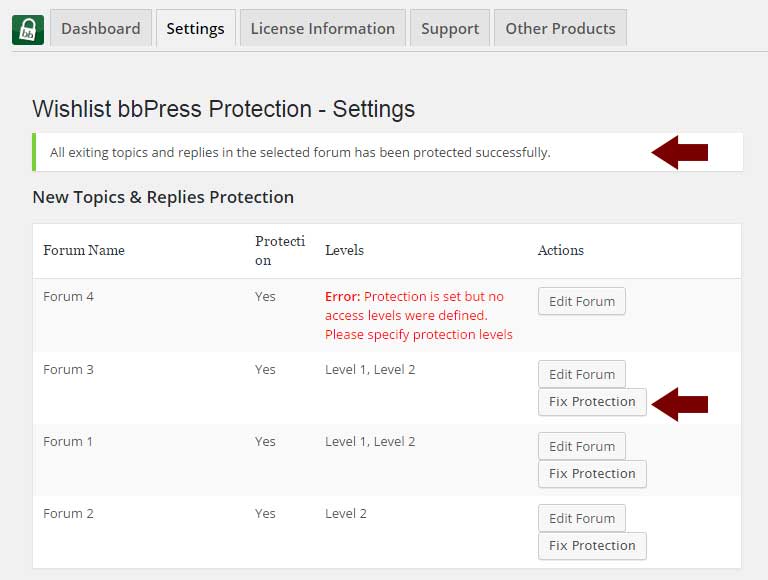 More options available from the above table
By clicking on the Edit Forum button you can edit the protection settings of each forum. You will be redirected to edit the Wishlist Member meta box as seen in the below screenshot.
If no protection levels have been assigned to the forum you will see this error: "Protection is set but no access levels were defined. Please specify protection levels."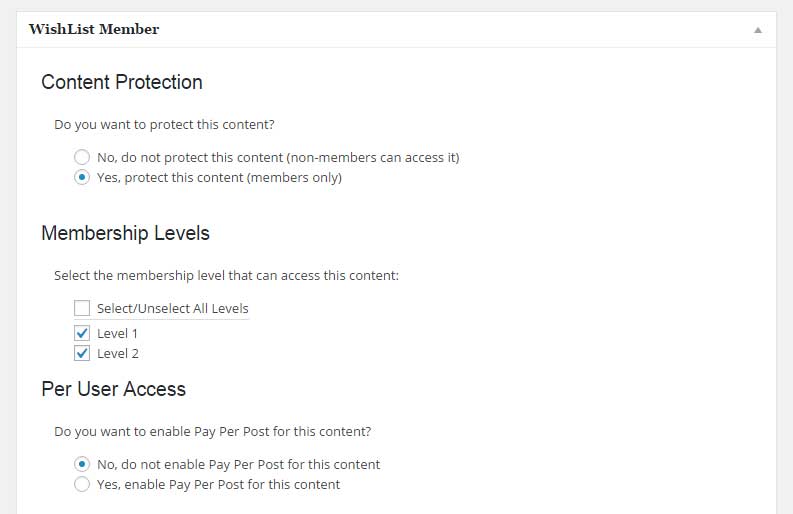 How to Protect the Main Forum Index Page
The plugin also allows you to protect the main forum index page, e.g. http://yourdomain.com/forums
Further down the Settings tab you will find the settings that allow you to do so, as seen in the below screenshot.
The available settings:
Protect Main Forum Index – Yes / No
Enable Access for Levels – Choose the membership levels that qill have access to the main forum index page
Error Page – Choose the error page non-members / visitors will be redirected to if they don't have access to the main forum index page