Do members get an email with login details after the registration?
In this article we go over how your members get their login information after the registration process is complete. This article is relevant to the following plugins:
Members get their login details in 2 ways: by mail and inside the thank you page using the plugin's shortcodes as explained below:
1. By Mail
This is the email defined inside Wishlist Member settings under the Settings tab > Email Settings > Email Templates as seen in the screenshot below: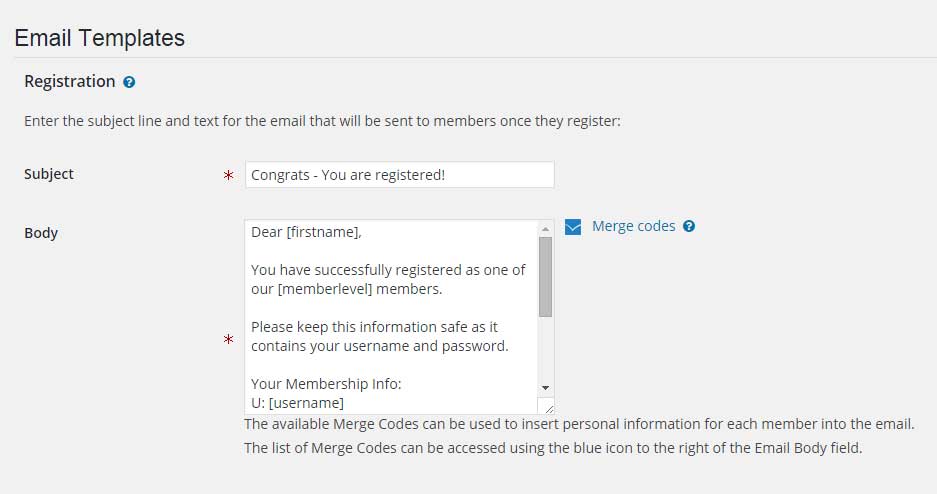 2. In the Thank You Page
You can display to members important information including their login details using the plugin's shortcodes. The shortcodes can be found inside the plugin's settings under the Dashboard tab.