Since the registration to the membership site using Wishlist 1-Click Registration is done automatically and members don't need to fill-in a username and password, we have created special shortcodes that display the login information in the Thank you page after the registration is complete.
The shortcodes can be found in the Dashboard tab of Wishlist 1-Click Registration plugin.
Just copy-paste the shortcodes to the Thank You page so members will know their login details.
Important Note:
For security reasons, the details in the page will be available for 30 minutes only and then will be automatically removed, so make sure to add a note inside the thank you page for members to save their login information.
In addition, members also get their login information by mail as defined in the general Wishlist Member settings.
The Shortcodes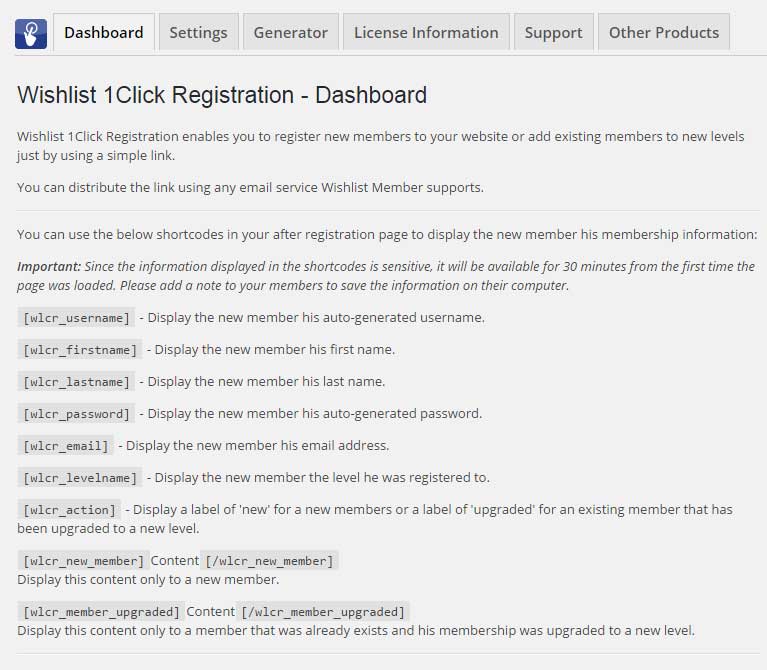 The Available Information:
Auto-generated username
First name
Last name
Auto-generated password
Email address
Level's name
New member/ upgraded
Ability to add a special message to new/ upgraded members